"Commercial Roof Systems will work together with your business and insurance company to ensure each claim settlement is done right."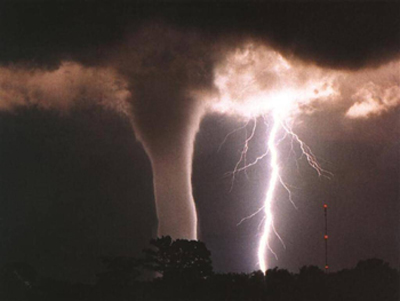 INSURANCE AND PROPERTY/ASSET LOSS CLAIMS
When a business suffers a property loss, both speed and accuracy are crucial to a successful claims settlement. Business owners are eager to get back up and running but are compelled to make sure they are maximizing their settlement dollars based on their insurance coverage. Part of our TEAM services is to provide you with this knowledge and expertise.
Most recently a Commercial Roof Systems client experienced a hail damage situation on a very large warehouse facility. We are able to initiate a TEAM response. With expertise and experienced resources we were able to present a case to the insurance provider that resulted in a 100% replacement cost for a new roof replacement.
Commercial claims resolution requires rigorous attention to detail and an in-depth understanding of the claims process. Our team includes public claims adjusters, inventory specialists, accountants, and business-interruption experts who will put together a comprehensive assessment of your loss.
With our support, you have the freedom to focus on your staff and customers, both of which are key to successfully rebounding from business interruptions such as this.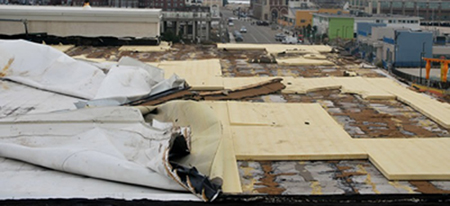 1. REVIEW YOUR INSURANCE COVERAGE
Review your insurance coverage for all provisions and exclusions.
Advise you on our analysis of your policy so you understand its application
To your loss: Discuss your important business issues as they relate to the claim so they can receive appropriate consideration in the adjustment process.
2. PREPARE YOUR BUSINESS INTERRUPTION CLAIM
Request advance payment from the insurance company to begin a disaster fund.
Work closely with your company and accounting professionals to collect and organize your financial information.
Prepare a complete list of the extra expenses incurred by your company that were necessary to manage the loss.
Reconcile the financial information based on your policy to document the most accurate view of your income loss.
Suggest innovative ways to maximize collections under this category of coverage.
3. DOCUMENT & PREPARE DAMAGE ESTIMATE
Review every room and section of the building, detailing the damage to each area.
Provide diagrams and dimensions in detail, quantities, unit cost and total cost.
Analyze the loss on a trade by trade basis (electrical, plumbing, roofing, etc.)
Present this information to the insurance company in the most widely excepted format, allowing for expeditious adjustment of your claim.
4. NEGOTIATE YOUR SETTLEMENT
We will attend all meetings with the insurance company adjuster, allowing you the time necessary to recover your business.
Report the results of each meeting to you on a regular basis.
Present all settlement offers to you with our recommendation.
Only accept settlement offers with your explicit consent.
5. SUCCESSFULLY SETTLE YOUR CLAIM
It is our mission to settle your claim while:
Maximizing your recovery from the insurance company
Expediting the claims process
Maintaining excellent risk relations with your insurance carrier