The December 2013 International Energy Agency report said that "the development of affordable, inexhaustible and clean solar energy technologies will have huge longer-term benefits. It will increase countries' energy security through reliance on an indigenous, inexhaustible and mostly import-independent resource, enhance sustainability, reduce pollution, lower the costs of mitigating climate change, and keep fossil fuel prices lower than otherwise. These advantages are global. Hence the additional costs of the incentives for early deployment should be considered learning investments; they must be wisely spent and need to be widely shared.
Although some form of solar power has been available for decades, the technology has only recently gained mainstream acceptance and attracted the interest of big-time utility companies. On a per-kilowatt basis, solar power remains expensive relative to conventional sources of energy like coal and natural gas. Nevertheless, its overall cost continues to shrink at a rapid rate. As solar power becomes an increasingly important component of the country's "energy mix," it's worth taking a look at five major benefits of solar power.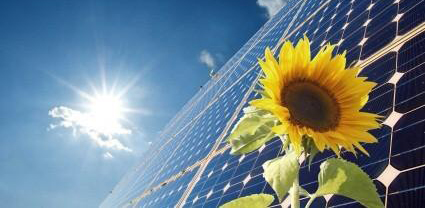 Homeowners and business owners who install solar panels on their property enjoy more equitable relationships with their local utilities. Whereas conventional arrangements between utilities and their customers require the latter to be wholly dependent on the former, solar power users gain a measure of independence from their utilities. Even if their solar panels don't produce all of the power that they need on a daily basis, they'll need to buy less conventional power. If they produce more power than they require, their utilities may actually pay them for it at a fluctuating wholesale rate. For cash-strapped homeowners, this can turn into a significant source of revenue.
Along with various state agencies, the federal government offers attractive subsidies for private individuals who install solar panels or solar heating devices in their homes. In certain jurisdictions, generous subsidies may be available for businesses as well. Generally speaking, these incentives allow solar power users to claim tax credits in proportion to the amount of generation capacity that they install on their property. This reduces solar power start-up costs and increases the profitability of the technology.
Although the production of solar panels does require some inputs of raw materials and energy, solar power's environmental impact is minimal. The technology produces none of the carbon, methane or particulate emissions that fossil fuels emit, and it doesn't demand large-scale mining or drilling operations. Since panel arrays can be placed on rooftops or in isolated desert areas, solar power's physical footprint is manageable as well.
The solar power industry's "innovation engine" has resulted in the creation of tens of thousands of jobs in the last decade alone. Although proponents of conventional energy technologies argue that the solar industry destroys more fossil fuel-related jobs than it creates, this is a misleading claim. After all, solar panel production is just a small facet of an overall industry that demands contributions from installation technicians, salespeople, battery-storage designers and other key players.
Since the dawn of the fossil fuel age, the United States' reliance on unstable or hostile countries to supply oil, gas and other energy resources has caused plenty of trouble. Indeed, the country's political and business leaders are often forced to make unsavory compromises with shady or dangerous parties in order to guarantee steady energy imports. Since all of the solar power that the United States needs can be generated within the country's own borders, the technology has the potential to eliminate this less-than-ideal reliance on imperfect actors. In the long run, such a development could increase the economic and physical security of every American citizen.
Putting Things in Perspective
Solar power shouldn't be mistaken for a cure-all that's capable of single-handedly solving all of the world's social, environmental and political ills. However, it's a valuable technology that's increasingly competitive with traditional sources of energy. Moreover, its benefits are undeniable. In the future, solar power is all but assured to have a lasting and overwhelmingly positive impact on our society.
Our Solar Alliance Partner
The roofing expertise from Commercial Roof Systems combined with the technological expertise of the leading solar company in the state of Georgia will afford you the most technological advanced and seamless solar construction project that is available in the industry. Our Partner is Radiance Solar.
Radiance has the uncontested record of the most and largest solar installations in the state of Georgia. The integration of of a seamless transition from "roof to solar" is assured with this partnership.